Hier treffen Sie uns
CPDP Data Protection and Democracy
30.01.19 – 01.02.19
Brüssel
APPVISORY®
APPVISORY is Europe's leading Mobile Threat Defense Software. In combination with leading mobile device management systems (such as MobileIron, Workspace ONE, Microsoft Intune, Sophos, etc.) or as a stand-alone solution, the SaaS solution ensures the protection of sensitive company data by using mobile devices. You can enforce your individual IT security guidelines and requirements according to the GDPR on your employee devices. APPVISORY's App-Client contributes to the users' education and awareness and enables mobile business processes. APPVISORY secures smartphones and tablets of several hundred customers worldwide ranging from three to 50,000 devices. DAX30 companies as well as numerous small and medium-sized enterprises in sectors such as banking, automotive, energy, retail and government comprise our satisfied customers. APPVISORY is developed and hosted in Germany.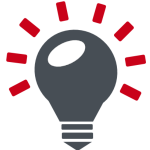 INTELLIGENT
Intelligent app management through automatic connection to leading MDM software (such as MobileIron, AirWatch/Workspace ONE, Sophos, Microsoft Intune) and fully automated or manual establishment of individual and data protection-compliant blacklists and whitelists. APPVISORY sends push notifications to the devices infringing on the company's compliance guidelines.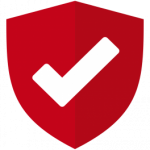 SECURE
Apps are audited based on standardized evaluation procedures. APPVISORY provides security guidelines based on different legal regulations. APPVISORY checks app permissions, data accesses, target servers including server locations, use of transport encryption and encryption quality, implemented third-party libraries as well as security vulnerabilities.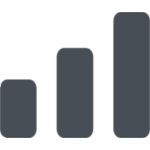 SCALABLE
The extensive app portfolio is continuously growing and remains up-to-date through ongoing retests. You receive automatic notifications of app catalog and group lists changes. APPVISORY is universally applicable due to its independence from hardware or software conditions. APPVISORY enables App Risk Management in any mobile IT environment.
.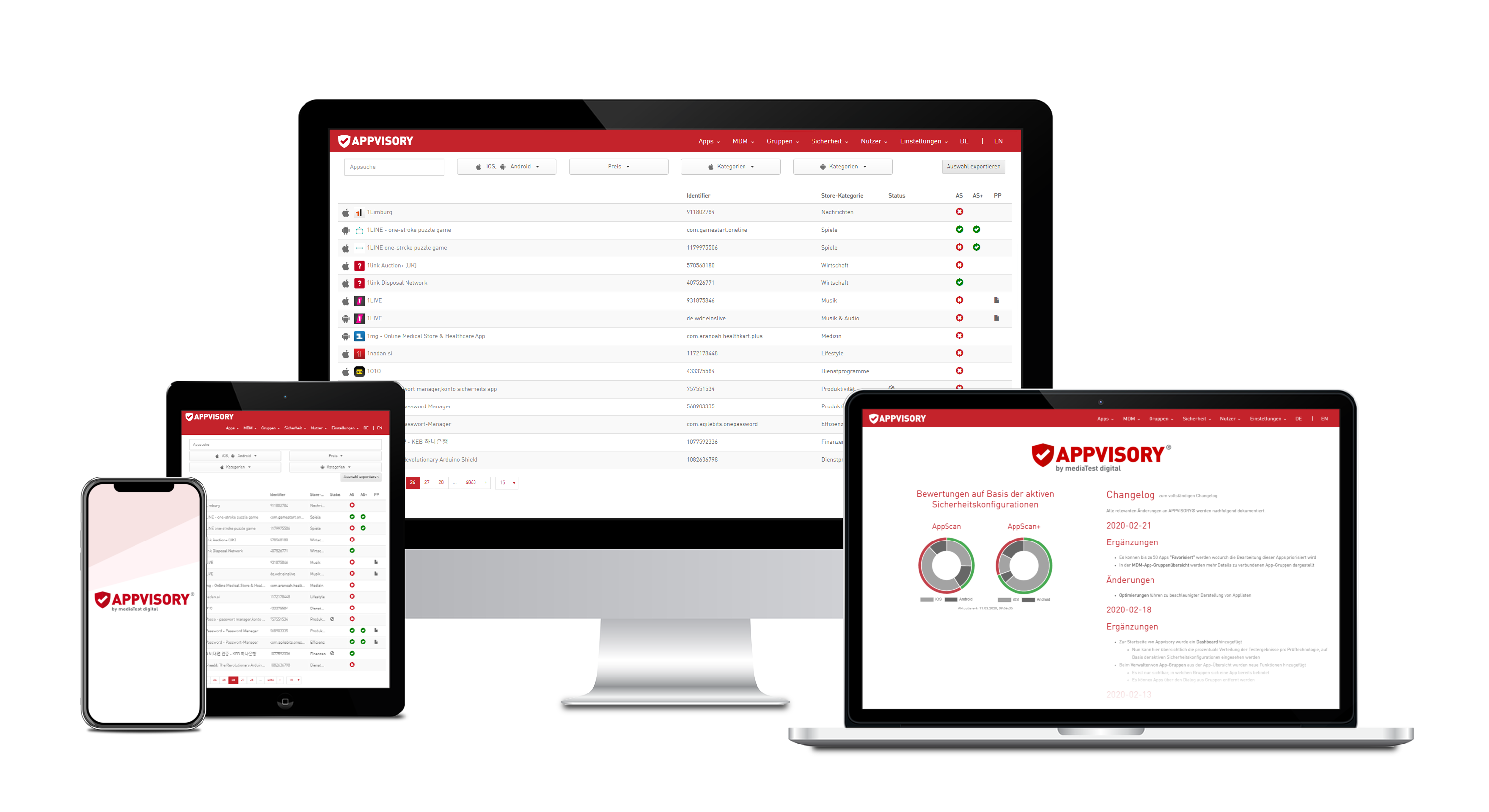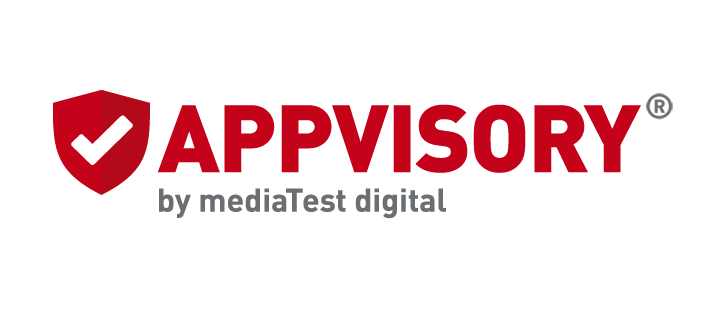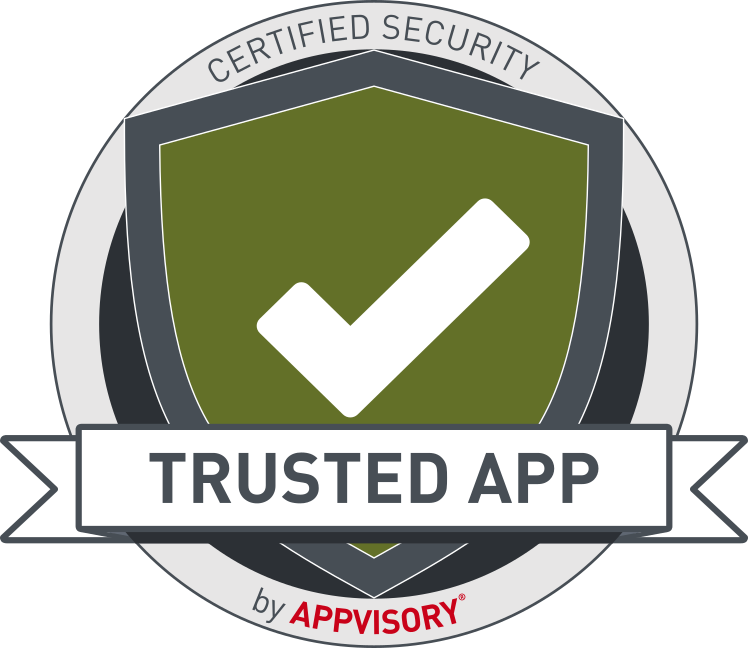 TRUSTED APP
The "TRUSTED APP" certificate confirms trustworthy compliance with data protection and data security guidelines. The auditing of in-house applications eliminates security concerns and risks to your IT infrastructure.
Current webinars and workshops
Workshop
"The new General Data Protection Regulation"
1 day workshop for up to 10 participants
at your location
Workshop
"Messenger-Apps for business use"
1 day workshop for up to 10 participants
at your location