Trusted App
As a developer and publisher of applications, with the use of auditing and certification by mediaTest digital, you can guard against data protection and data security risks and create positive selling points. The "Trusted App" certificate confirms trustworthy compliance with data protection and data security guidelines. The auditing of in-house applications eliminates security concerns and risks to your IT infrastructure.
Benefits
Credible quality and security promises
Positive selling point
Striking differentiator
Guidance for purchase or download decision
Continuous safety testing as protection against negative headlines or data scandals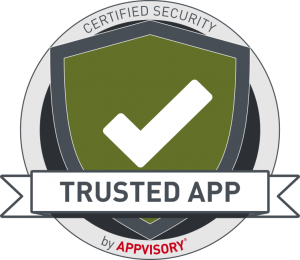 Services
Multi-stage certification process
Deep level data security and data privacy analysis
Security assessment
Supervision and assistance in case of optimization
The legal assessment of the data protection provisions
Issuance of an online seal
Re-assessment in case of updates
Online Seal
Secure your mobile app and show your users that you take data security and privacy seriously
With the "TRUSTED APP" Online Seal you can inform your customers at any time about the security of your app, whether you use the direct link, link to the online seal via QR code or inform the user directly from within your app about the mediaTest digital security standards.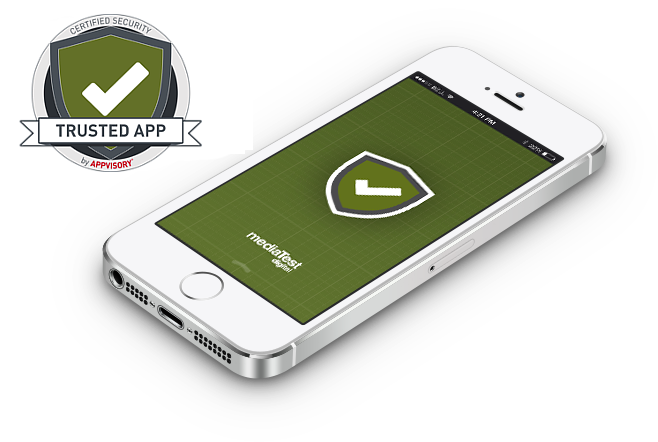 These apps already bear the TRUSTED APP seal of approval:
Commercial
In popular app stores
Created for wide commercial use
No additional infrastructure required
Infrastructure
Additional infrastructure required
Focus on business use
Optional: Available in app stores
Portfolio
For infrastructural and commercial apps
Continuous testing of in-house applications
Enterprise
Company and internal apps
Business partner apps
Not available in app stores
Individual testing
mediaTest digital GmbH
+49 (0)511 353 994 22
contact@appvisory.com