TRUSTED APP
CERTIFICATION
Underline your trustworthy compliance with data privacy and data security policies by using Germany's leading app quality seal TRUSTED APP.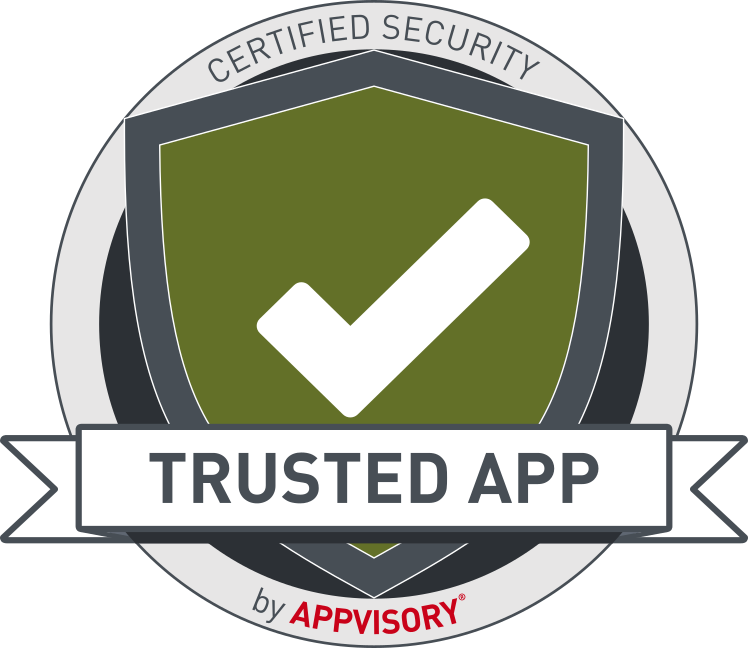 The TRUSTED APP seal offers users a reliable orientation and distinctive feature to stand out in the overcrowded app stores. It stands for security and a scrutinizing testing process.
Create trust with security
Secure your mobile app and show your users that you take data security and privacy seriously.
As a developer and publisher of apps, you can prevent data privacy and data security risks and create positive selling points for your product through the audit and the TRUSTED APP certification and seal of approval. At the same time our audit limits security concerns and risks for your app and IT infrastructure.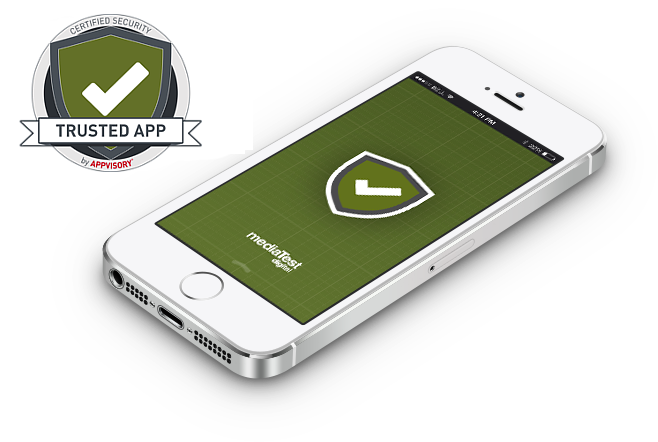 Benefits of app certification
Prevention of security concerns and risks

Credible promise of data security

Positive selling point

Effective and distinctive feature

Guidance in purchase or download decision

Protection from negative PR due to data scandals
Auditing process
Multi-stage auditing process

In-depth analysis of data privacy & security

Security assessment

Consulting & support for optimization

Legal review of privacy policy

Release of different seal versions

Automatic renewal of audit & seal after app updates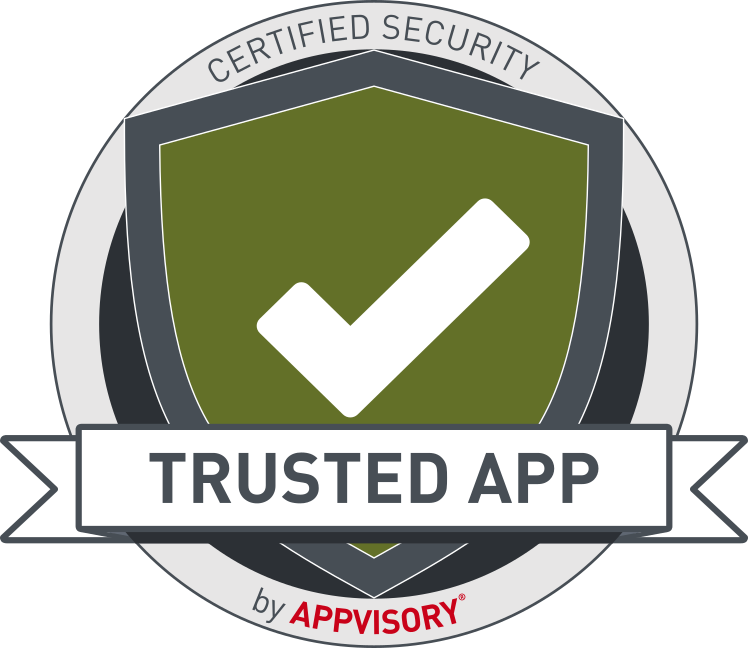 Apps awarded with the TRUSTED APP seal of approval:
OUR APP CERTIFICATION GUARANTEE
The TRUSTED APP seal serves as a reliable orientation and distinctive feature for users in the overcrowded app stores with regard to data protection and security. It guarantees the following characteristics of an app:

compliance with legal data protection & security guidelines
EU-GDPR conformity/ data economy
Encrypted transmission of sensitive data
protection against third-party access
authenticated recipients of transmitted data
verified privacy policy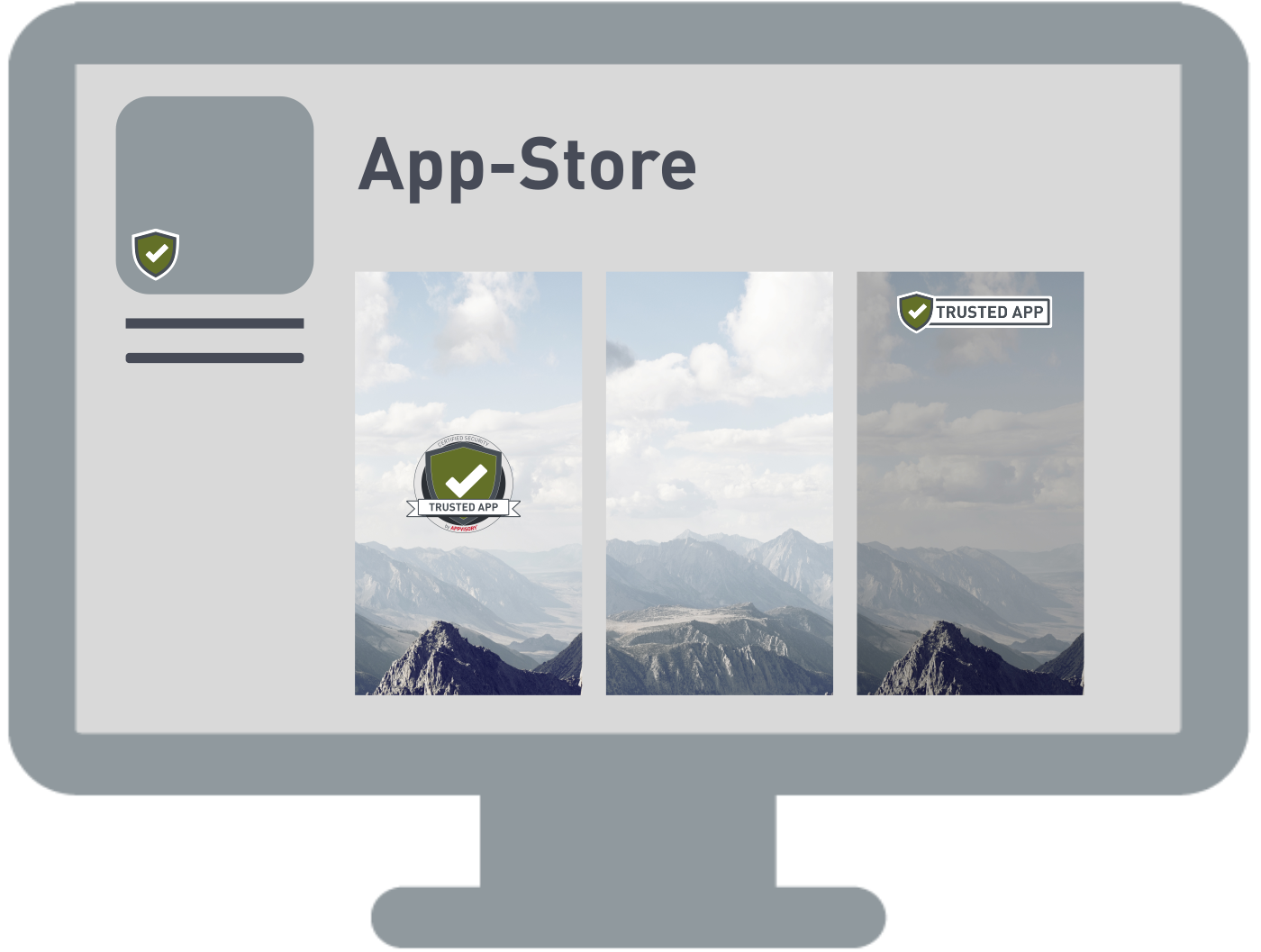 FAQ – DO YOU HAVE ANY QUESTIONS?
How long will it take to finish the app certification process?
Auditing an app takes between 3 and 5 working days depending on the complexity of the app and the operating system.
Can I have all internal apps certified?
Yes, usually all internal apps can be certified. The required format is .ipa or .apk.
Are all app updates tested as well?
Depending on the plan you've booked, we will test all app updates (flat rate) or your favorite app version (stand-alone test).
Where can I use the seal?
The TRUSTED APP seal serves as a purchase orientation aid and differentiator in the highly competitive app market. Possible use cases for the seal: app stores, mobile advertising, newsletters, image movie, radio advertising, company presentations or press releases.
Do you want to secure your company successfully?