Security & User Acceptance
APPVISORY is the intuitive tool for small, medium and large companies to secure smartphones and tablets. Europe's leading mobile application management software is the first solution to bridge the gap between German data protection and data security standards and the sustained sensitisation and acceptance of users.
The APPVISORY app supports the daily work routine and is based on private usage patterns. APPVISORY thus creates a system that is both productive and safe.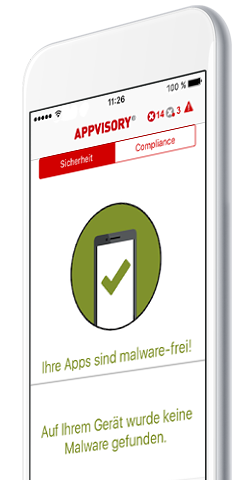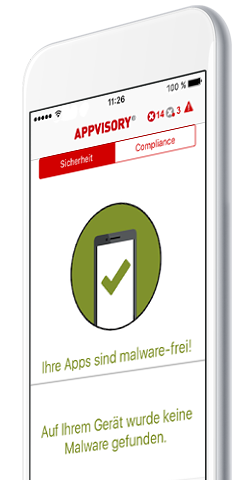 Request free APPVISORY demo access now!
Data security violations
Insecure data transmissions
Data security violations
Access to personal data
Violations of established data protection regulations
Invalid Terms and Conditions and Privacy Policy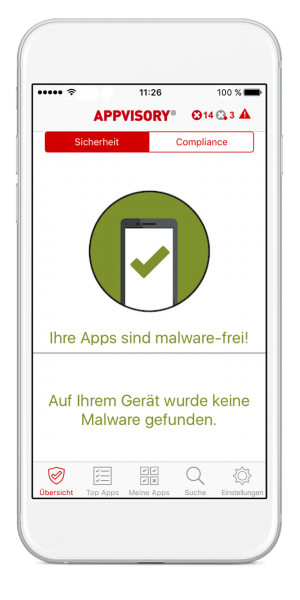 Insecure data storage on the device
Sensitive data stored readable for other applications
Third Party Libraries
Connections to third-party providers
Data storage in the cloud
Uncontrolled data outflow to external servers
Up-To-Date
New features and insights from the security and enterprise mobility industry in our newsletter. Register now!
"The protection of sensitive company data is our top priority and must be transferred seamlessly to the mobile sector. We recognized the need for external app analysis at an early stage and therefore decided to implement a scalable and professional App Risk Management solution."
Guido Tesch, System Ergonomics Architect
DEVK, 300+ mobile devices, iOS, MDM: Airwatch