Knowledge transfer is key to success and we would like to share our knowledge with you. Our Professional Service team assists you during the implementation and configuration of APPVISORY and is always happy to help.
Our Professional Service Bundles
Individual support according to your requirements and needs.
service hours: weekdays, 10:00 – 16:00 hrs

guaranteed response time < 72h

service via e-mail

additional support costs €185,- /h

When purchasing APPVISORY, the Basic Service is included. There are no additional costs.
service hours: weekdays, 10:00 – 16:00 hrs

guaranteed response time < 48h

Support via e-mail

2h support included

support costs €185/h
service hours: weekdays, 09:00 – 17:00 hrs

guaranteed response time < 24h

Support via phone+email

4h support included

support costs €165/h

customized SLA
service hours: weekdays, 08:00 – 18:00 hrs

guaranteed response time < 12h

Support via phone+email

8h support included

support costs €165/h

customized SLA
Professional Service Definition
Our professional service activities cover all issues emerging from our customers challenges around their mobile endpoints. The main focus lays on supporting our key product APPVISORY  as well as related trainings and workshops. In addition we provide workshops for specific topics such as the new GDPR or secure instant messaging. Furthermore it contains certifications of our partners and consulting activities with our partners. Our professional service offering is completed by the creation and implementation of managed services around the APPVISORY solution.
Benefit from our in-depth knowledge of all aspects of mobile security – we will advise you competently, sustainably and we won't leave any open questions.
Your contact person
Marius Otto | Professional Service
Fon. +49 (0)511 202 800 46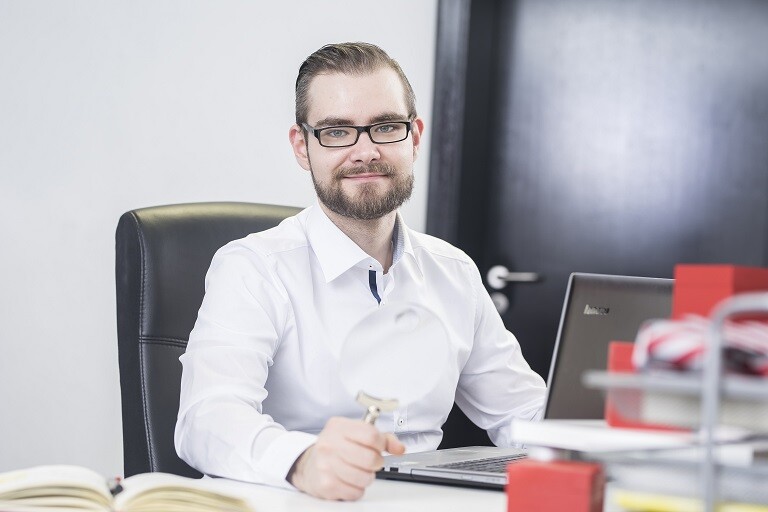 Marius Otto
Professional Service
Marius Otto started his APPVISORY career as a Security Analyst. From this position he gained profound expertise in the core areas of Enterprise Mobility Management (EMM) – in particular regarding topics like Mobile Device Management (MDM), Mobile Application Management (MAM) and App Risk Management (ARM). As a consultant he advises globally operating companies on the most effective use of the APPVISORY solution. He knows everything about the software down to the smallest detail and all possibilities to work with it. In addition to his consulting activities, he leads trainings for APPVISORY customers and certified partners, sets up and holds webinars on current topics related to our SaaS solutions and is responsible for customer support. He convinces our customers with his broad technical knowledge of handling AirWatch/VMware Workspace One as well as MobileIron and Sophos Mobile Control.
Consulting
Our experts advise you on topics such as the digitization of business processes, the protection of mobile device fleets including private and business data, mobile application management, and mobile device management.
Support
From the initial installation to individual configuration and nationwide roll-out. Our specialists from our professional service support you in the introduction and smooth operation of APPVISORY.
Managed Services
Optionally, we take over the daily tasks of APPVISORY operation for our customers, such as maintaining blacklists and whitelists, making adjustments to the security configuration, or managing user accounts. We also offer partners the option of offering and billing for these services themselves.
Certifications
You are a reseller, consultant or IT service technician - let our experts certify you as an official APPVISORY partner so that you can sell and implement APPVISORY yourself in the future. Benefit from our attractive partner conditions.

Trainings
Our professional service guides the responsible persons such as administrators, IT specialists, works councils and data protection officers to the optimal use of our solution. Upon completion of the training, APPVISORY is optimally adapted to the individual specifications and processes.
Do you have any questions?